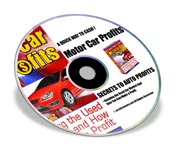 Motor Car Profits
Understanding the
Used Car Business

and
How you can make a
PROFIT!
Click her and find out how
you can turn your
Cash Investments
Into CAR PROFITS!
COLLECTOR NEEDS CLASSICS / VINTAGE / OLD CARS.
(If you have a Old Car/Classic and would like to sell it fill out the form
we'll get back to you in 24-48 hours...!



| Motor Car Profits | Contact Us |
Copyright© 2001-2019, pacificmotors.net,
pasclassics.com, pacsystem.net
all rights reserved worldwide